While cleaning out my make-up stash a couple of weeks ago, I realized just how many lip products I own. I don't wear them all the time so I thought it'd be fun to do swatches. The first set of swatches I decided to do was the Lasting Finish by Kate Moss lipsticks. I don't know why, but when I first saw these, I instantly thought I needed to get my hands on it. It was probably because Kate Moss' name was attached to it, haha!
The Rimmel
site
claims that these last up to 8 hours. They've never lasted that long on me since I drink like 16 cups of tea a day at work. I guess if you're Kate Moss, it might last that long on you.
The shades are numbered, no names, which I kind of like sometimes.
From L-R: #14, #12, #11
I did not use lip liner for these swatches and I applied them directly from the tube.
#14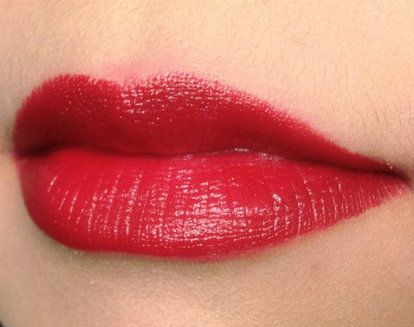 #11
I have probably worn
#11
the most. The other two are nice too, but I'd prefer to use #12 during the Spring/Summer. Most lipsticks, even if they're not matte, dry out my lips, but these don't seem to do that. Also, they feel very light, if that makes sense. They're creamy and they smell like candy! I wish they'd come out with more shades :)