First and foremost, I just want to say a belated Merry Christmas and Happy New Year to you lovely people. I went on a small hiatus and left the country for a bit to spend the holidays with my parents. I had a wonderful time and really did not want to leave. I say this everytime I go there, but I honestly do fall in love with London more and more. Such a cool city :)
I always make fun of "oblig airplane shots", but I couldn't resist this time. I thought the Pacific looked absolutely gorgeous and peaceful.
I don't have a big fear of flying, but I've developed a big fear of getting airsick. On my last trip, I got so physically ill that even months after, the thought of being in an airplane made me want to vomit. I had better luck this time around and my flight to London from DC was even better because they had "Clueless" AND "Mean Girls" on the in-flight entertainment. Seriously, it might've been the best flight EVAR.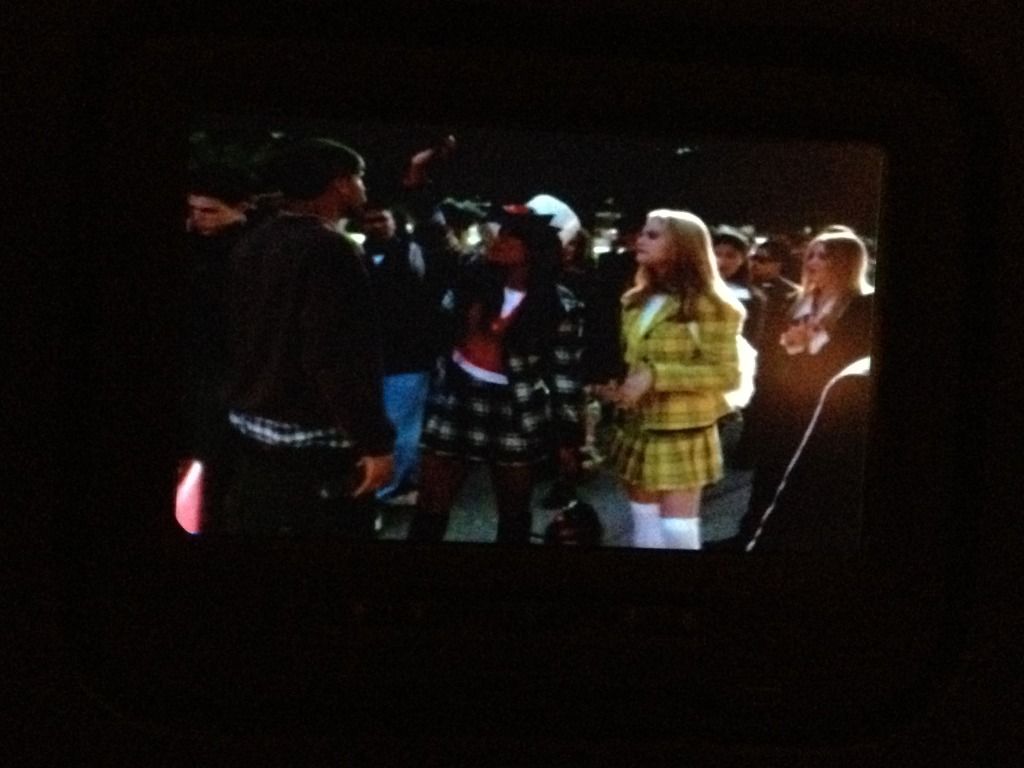 "I do NOT wear polyester hair, ok?! Unlike some people I know, like Shawana!"
My parents moved into a new flat in September and it is just the cutest little place. They still live in East London, but in a relatively safer area, haha! Each bedroom has two floor-to-ceiling windows and it overlooks the City.
I know, the picture doesn't do it much justice. The buildings in the far off distance is Central London and if you look very closely, on the left, is the O2 Arena. I didn't get a shot of it, but to the right, you can see the Olympic Park as well.
It just wouldn't be right if I didn't have my first meal at Nando's.
Quarter chicken, medium, with peri chips and corn on the cob please.
I've learned a handful of things on this trip. The first is that Jack Whitehall is pretty much every-effing-where. I swear, he's pretty much on every show and his ad for his dvd is plastered all over the place. Don't get me wrong, though. Even though he is kind of the British equivalent of Dane Cook, I still can't help but laugh and be slightly smittened by his charm... Okay fine, I'd probably let him have my babies. The posh accent, his awkward figure, small hands and slight "campiness" make me go weak in the knees.
The second thing I learned was that they need to start selling these in America:
A few days after I arrived, my parents and I headed up to Anfield to watch Liverpool play Fulham in their last home game of the year. On the drive up there, I learned what a chevron really was and the Chevron logo suddenly made complete sense to me.
Also, I learned that toll stations there are way cooler than the ones I've seen here.
It took us forever to get to Liverpool because there was traffic and it was raining. Distance-wise Liverpool isn't that far from London, but from what I've learned from my past visits, it takes 30 minutes to get somewhere that's 5 miles away (if you're driving), so I really wasn't surprised that it took us nearly 6 hours to go 200+ miles.
The drive was so worth it though :)
The Kop was as glorious as I had imagined.
You'll never walk alone,
Nx