Hey everyone! By the now you should know that a trip to London means a make-up haul. I thought I had bought more stuff, but when I took everything out of the bag, I realized I didn't =P
Anyway, let's get on with it...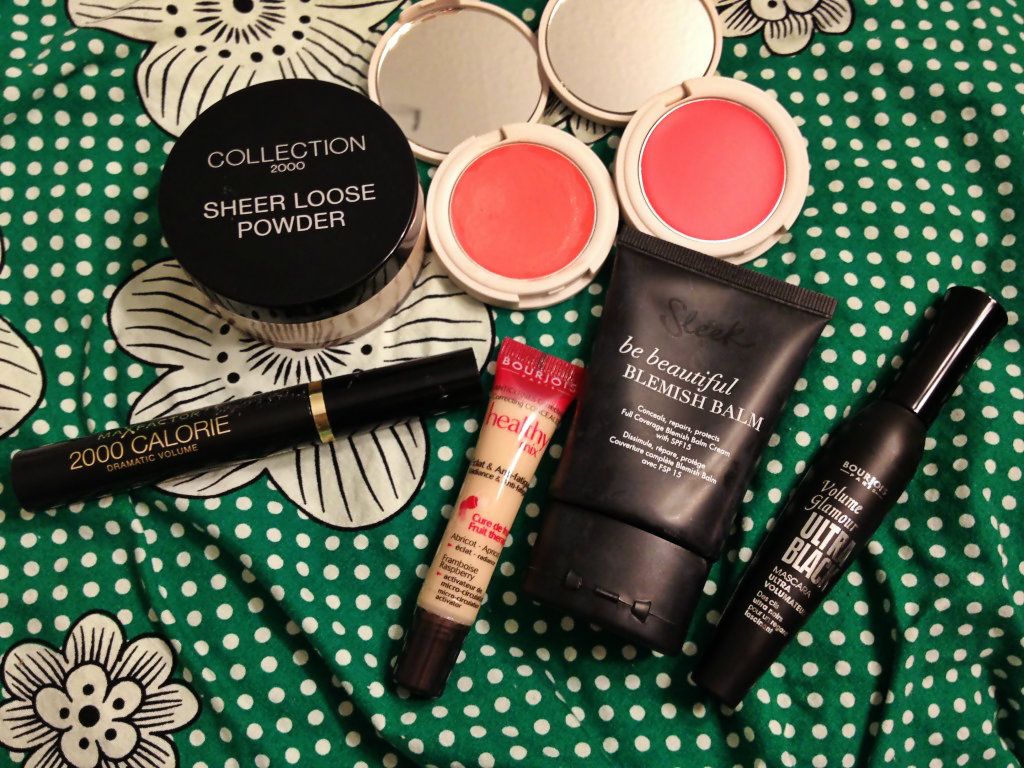 Product List:
1. Bourjois Volume Glamour Ultra Black Mascara
2. Max Factor 2000 Calorie Mascara
3. Collection 2000 Sheer Loose Powder (x3)
4. Bourjois Healthy Mix Concealer
5. Sleek Be Beautiful BB Cream (x2)
6. Topshop Cream Blush in Head Over Heels and Flush
I've tried every single one of the products and I must say that the standouts for me were the
Topshop Cream Blushers
and the
Sleek BB Cream
. I didn't have any kind of expectations with those two so I was pleasantly surprised at how good they were.
I've been wearing the
Topshop cream blushers
everyday since I purchased them (going on 3 and half weeks now). I am absolutely in love with the texture and finish of these blushers. It's kind of sets in a powdery finish and I love that it looks natural on the skin. I've read complaints about how these don't last all day long, especially on oily skin, but they've lasted on me. I usually just dust a bit of the loose powder and I'm good to go. Also, I just gotta show you guys the packaging. Totally cute :) I would love if all my compacts looked like this!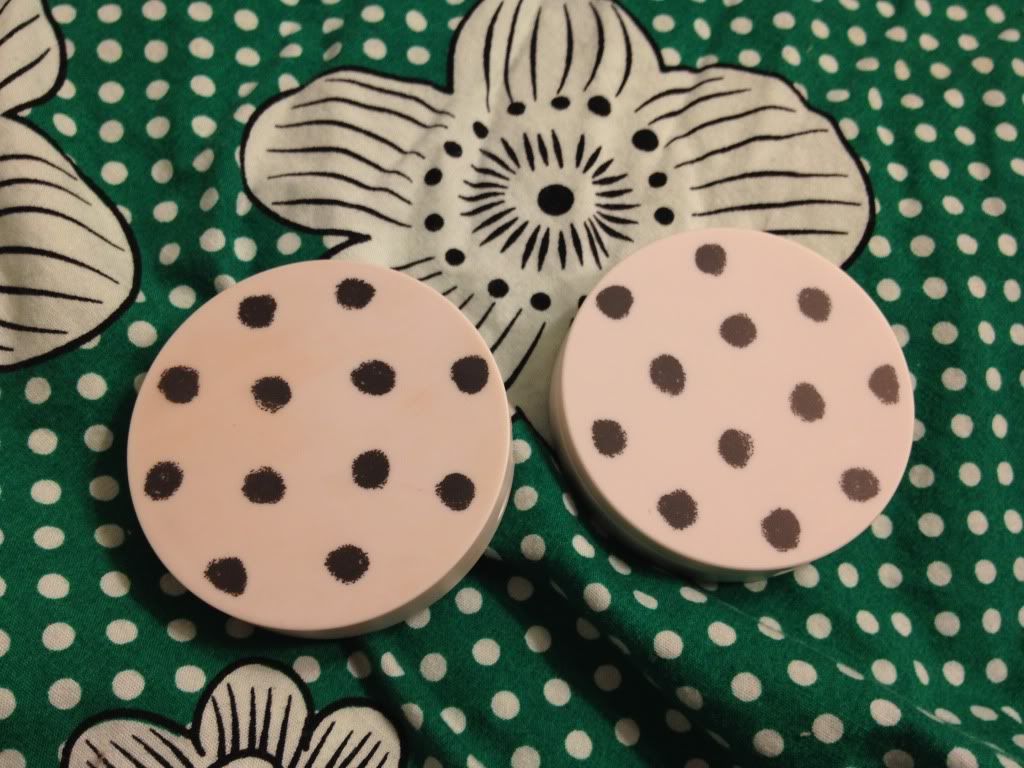 As for the
Sleek BB Cream
, I can't say that it's the best I've ever used since I've only used two others (Missha and Dr. Jart), but I do like it. It gives light to medium coverage that is buildable and it's very lightweight. It is a teeny tiny difficult to blend into your skin at first, but you just have to work it in a little bit and it gets easier. I used it a couple of times while I was in London and liked it so much I bought a second tube :) I've used it for a few days as my only base, with a full face on. It hasn't broken me out (yet) and hopefully it never does. I noticed that when I wipe my make-up off, the wipe just glides on my skin, unlike when I wear normal foundation. It's a bit hard to explain but that was one of the main, albeit kind of unimportant, differences that I noticed.
The
Bourjois Healthy Mix concealer
and
Collection 2000 Loose Powder
aren't anything special. I simply bought them to replenish my supplies ;)
The mascaras are a different story, of course. I always think that with Max Factor mascaras you have to use it a few times to really get the full effect. I've only used the
Max Factor 2000 Calorie mascara
once and it wasn't anything to write home about. However, I will wait until I've used it a few times to decide whether I really like it or not. The
Bourjois Volume Glamour mascara
was a bit better. It's definitely not the
Volume Fast & Perfect
, but it's a good alternative. I cannot stand the smell though. It reminds me of the L'Oreal Voluminous Million Lashes mascara, which by the way, I'm still annoyed at the fact that I wasted money on something so completely useless.
I pride myself in the fact that I think I'm pretty good with knowing how to properly apply whatever mascara you hand me, but that one was just beyond terrible. The brush was horrible, the formula was horrible, the smell was horrible. Everything about it was a huge fail for me. But you know L'Oreal actually have some of the best drugstore mascaras out there so I'm not hating on them. Just that one product.
Anyway, end rant.
Well that's about it. See you guys in the next haul!