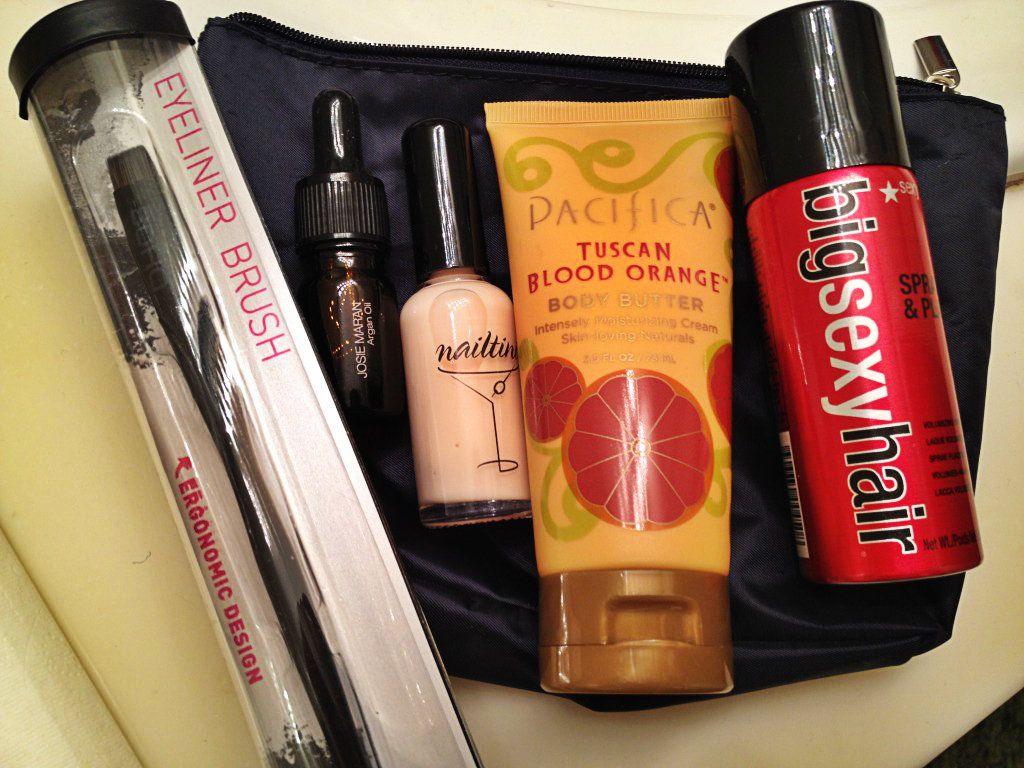 Good day! Today I'm featuring January's Ipsy Glam Bag. Alright, let's get on with it...
1. SOHO Eyeliner Brush w/ Ergonomic Handle
- Uhh no to this.
2. Josie Maran 100% Pure Argan Oil
- The almighty Argan oil. Everyone raves about this product so much so I'm curious what the hype's all about. Apparently you can use it for your skin and hair. I think I'll just use it on my hair.
3. Nailtini Straight Up Color Nail Lacquer in Frappe
- It's not as pink as it looks in the picture. It's more of a milky color really. I'm a bit annoyed that I got this color because I recently bought a WnW nail polish that looks exactly like it.
4. Pacifica Tuscan Blood Orange Body Butter
- This smells absolutely divine. I've been using it for the past two days. I'm loving the size of the sample.
5. Sexy Hair Spray & Play Volumizing Hairspray
- I'm loving the fact that for the past few months I haven't had to buy too many hair products. I think this will definitely be put to good use.