I never properly blogged about my trip to London, although in all honesty, not too many crazy things happened. I was there for vacation, just to relax and catch up with my parents and good ol London Town. I had my one day of partying in Vegas the day before I left, so I just took this time unwind. I took a few photos so get ready.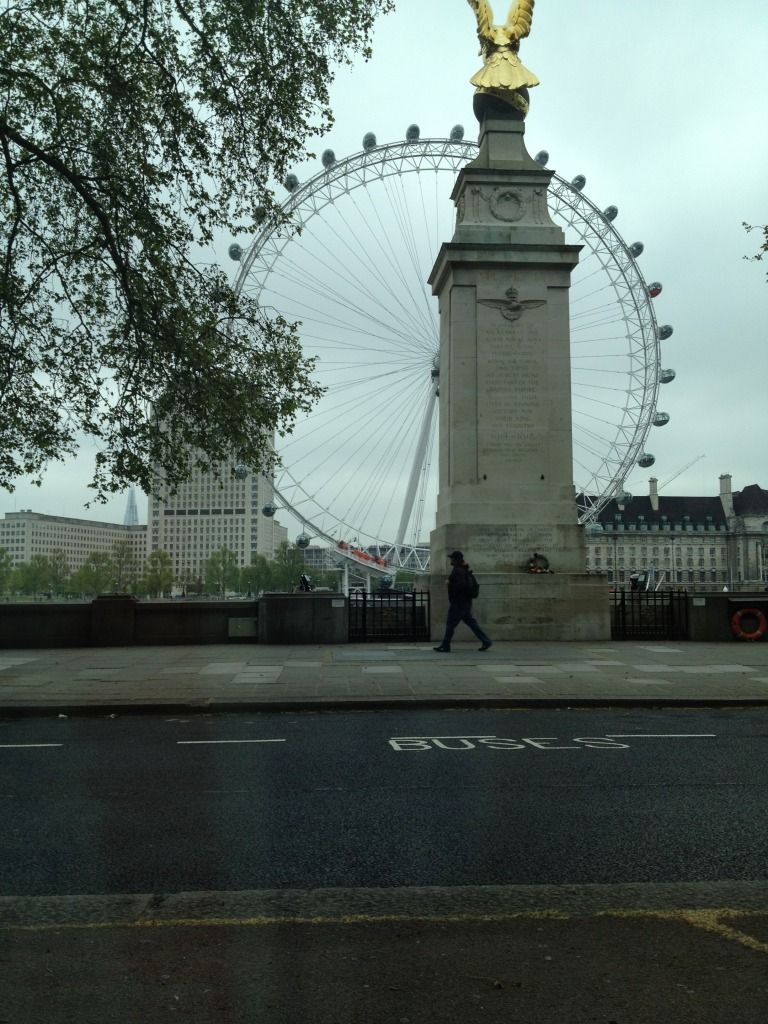 My first day in London was gloomy and cold... Nothing new here =P
My parents finally bought a car so they picked me and my friend up at the airport. I took these photos while we were sitting in traffic on the way home. Oh yah, that's Tower Bridge in case you were wondering why I decided to just take a random picture of cars stopped at a traffic light.
So on this particular visit, I had one request and that was to have my first meal at Nando's. My parents did not disappoint. I think I had Nando's at least 6 times when I was there.
Their Orange Fanta is yellow. I've heard that the European Orange Fantas are all yellow. It threw me off a bit, but it still tasted the same.
Day 2 was a surprise. Actually the rest of the trip was a surprise. I had expected for the weather to be less than stellar while I was there, but lo and behold, it was hot and humid the next day and pretty much for the rest of the trip. I was a bit disappointed because I had anticipated colder weather and had packed warmer clothing.
My friend had never been on the London Eye so I took her on the ride. And this time I made sure I wasn't wearing a dress =P It was a good day to go because you could pretty much see the whole of London that day.

We saw this really cute boy in our carriage. I couldn't recognize the language they were speaking so they were definitely tourists as well. I decided to name him Roman and proceeded to refer to him as my new boyfriend for the remainder of the trip.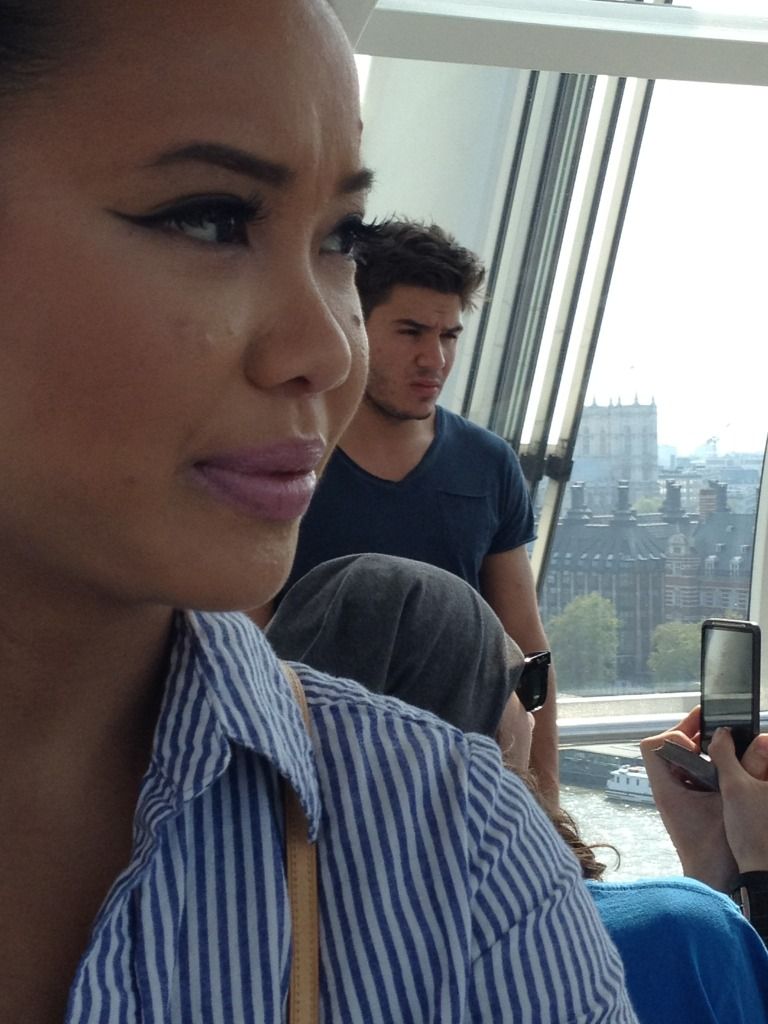 I couldn't get a decent picture of his face without looking like a crazed fangirl stalker so I told my friend that I was going to pretend that I was taking a picture of her. I think he knew that I was taking it because he decided to pose and gave me his best "Blue Steel" look.
Why do I have Scouse Brows?
Obligatory photo of my feet and some obscure/artsy-fartsy angle. I'm not sure what happened between that last picture and the next picture. I'm sure lots but I didn't feel the need to take a zillion pictures of things I'd already seen so everything you see henceforth will feel a bit disconnected and all over the place.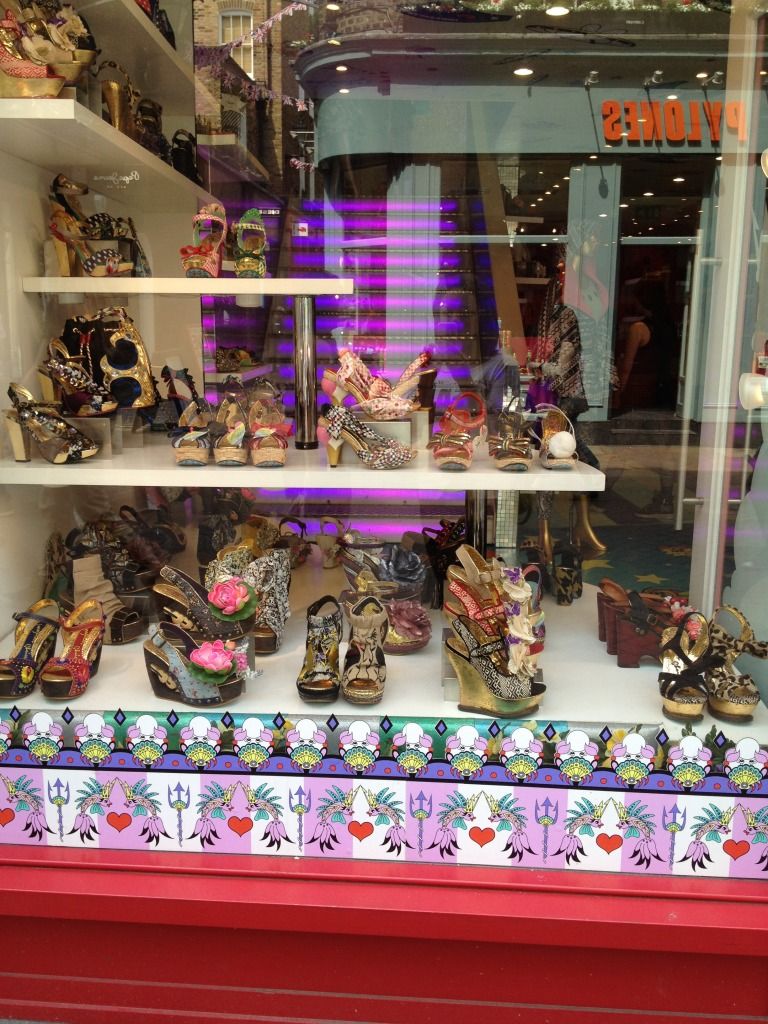 This was a window of a shoe store on Carnaby Street called Irregular Choice. All the shoes are pretty much one of a kind, but super expensive. They were very pretty though.
That's my friend and her beautiful backside, haha! I see we had already raided Primark.
The famous Carnaby Street signs. If you love shopping and want to get away from the madness that is Oxford and Regent Street, go here. They've got a bunch of shops that will tickle everyone's fancy. They've also got a whole bunch of restaurants/bars lined up and down the street. I missed it this last time around, but there are also a handful of vintage shops in the area.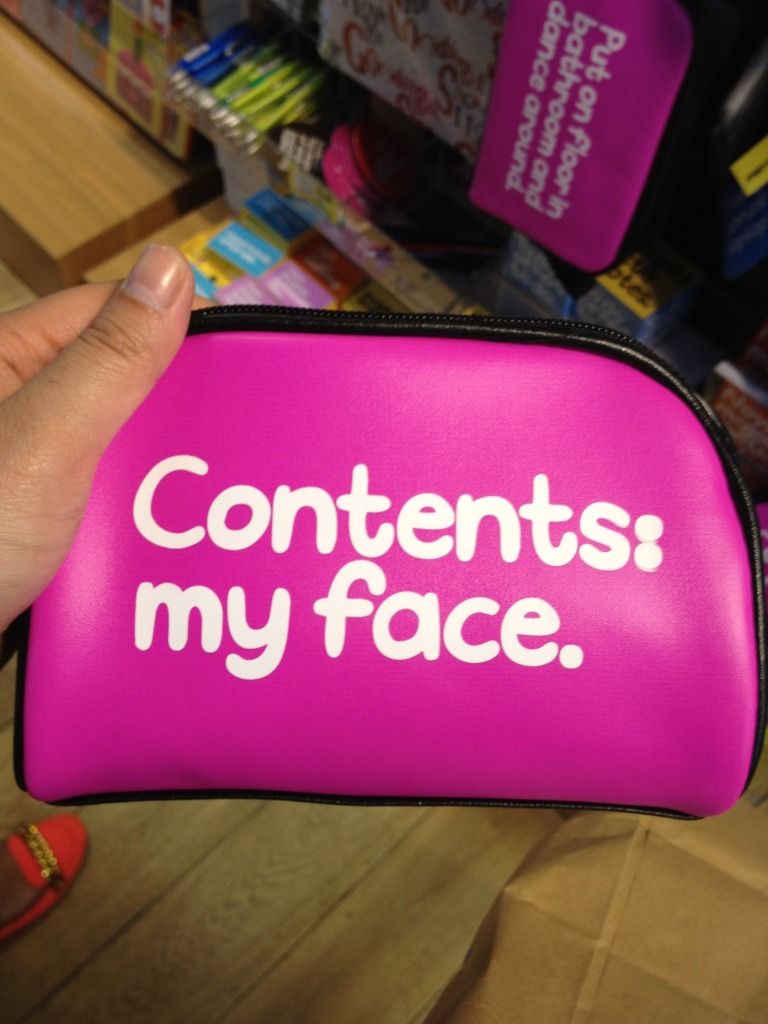 I honestly can't remember where I got that bag but I'm almost sure it was at New Frames on Beak Street. It's genius. And it's totally true. Not buying it would've been a shame.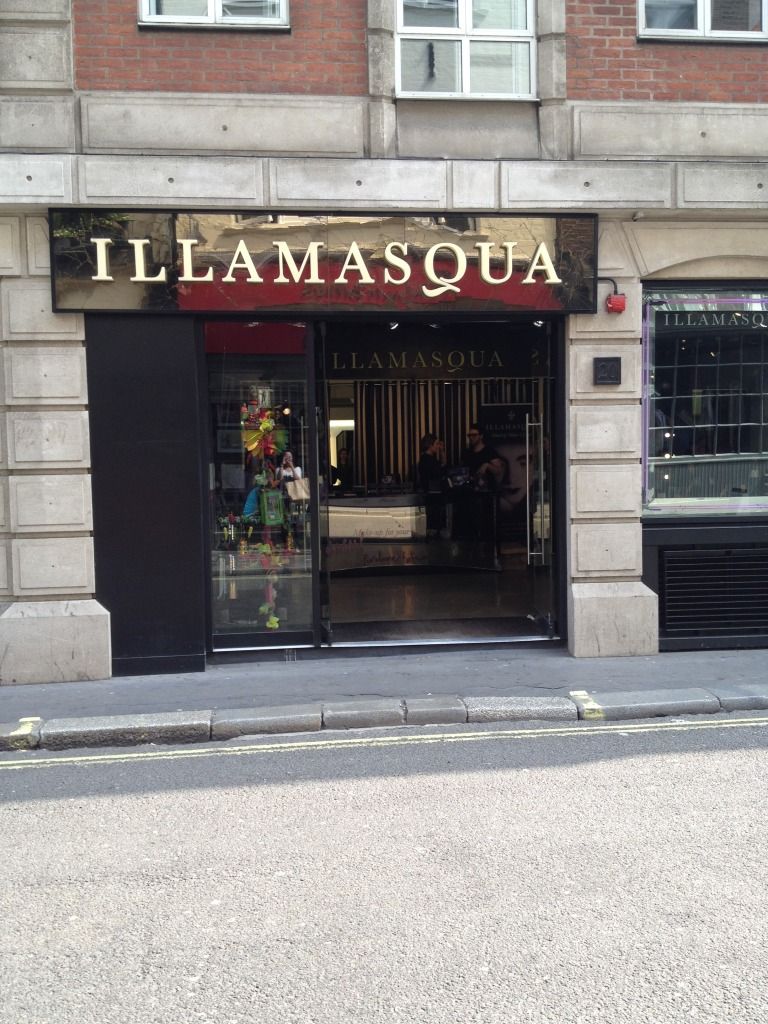 If I'm not mistaken, this is Illamaqua's flagship store on Beak Street.
This here is a shot of Regent Street. I'm not sure if they have the flags up all year long or if it was just for the Queen's Jubilee. Anyway, if you're into shopping, walk down here. However, the shops on this street are more on the "high-end" side so do prepare to spend some serious money.
So I woke this morning and found myself in the city near Piccadilly and I didn't really know how I got there. Just kidding. I just really wanted to quote that song. But yeah, this is a shot of one side of Piccadilly Circus. My photog skillz suck.
If you're wondering why I took a picture of this dude that kinda looks like my friend Ariel, that wasn't my intention. If you've ever seen Harry Potter Deathly Hallows Part One, there is a scene where they are walking down this street. Yeah awesome right?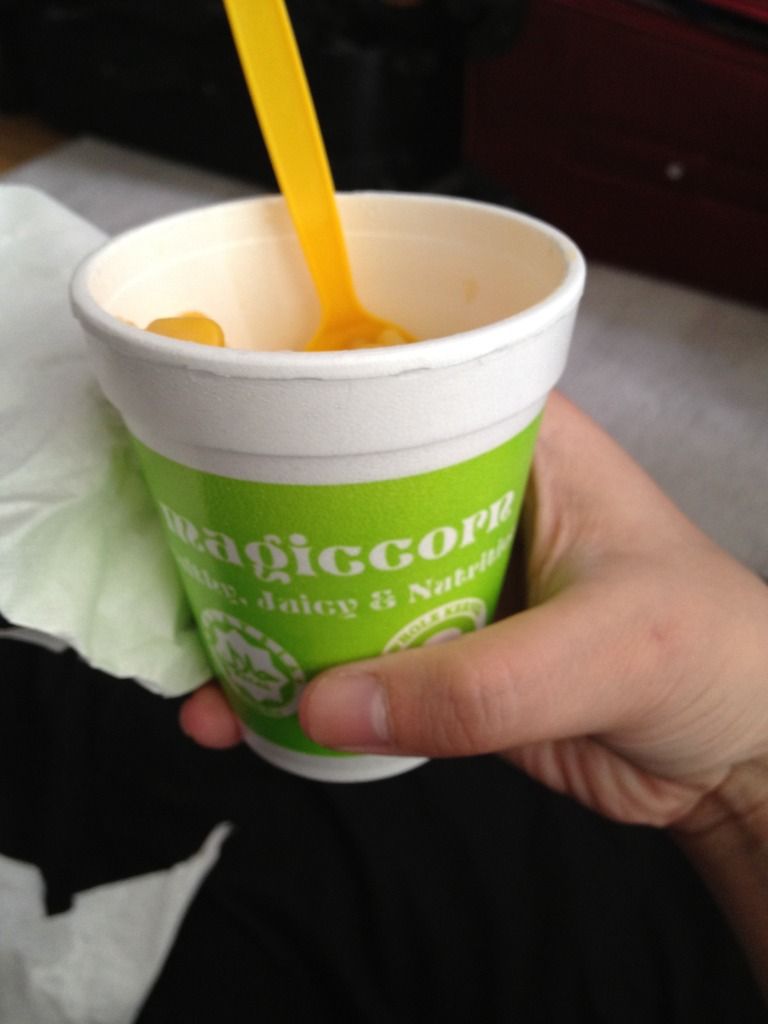 So there's this little kart near the grocery store by parents' place that sells corn and the guy mixes it up in all different kinds of seasonings. My favorite was the cheese one. It's my favorite snack and I always make sure to get some when I'm there.
No filters whatsoever. Green Park on a sunny day is beyond gorgeous and so picturesque.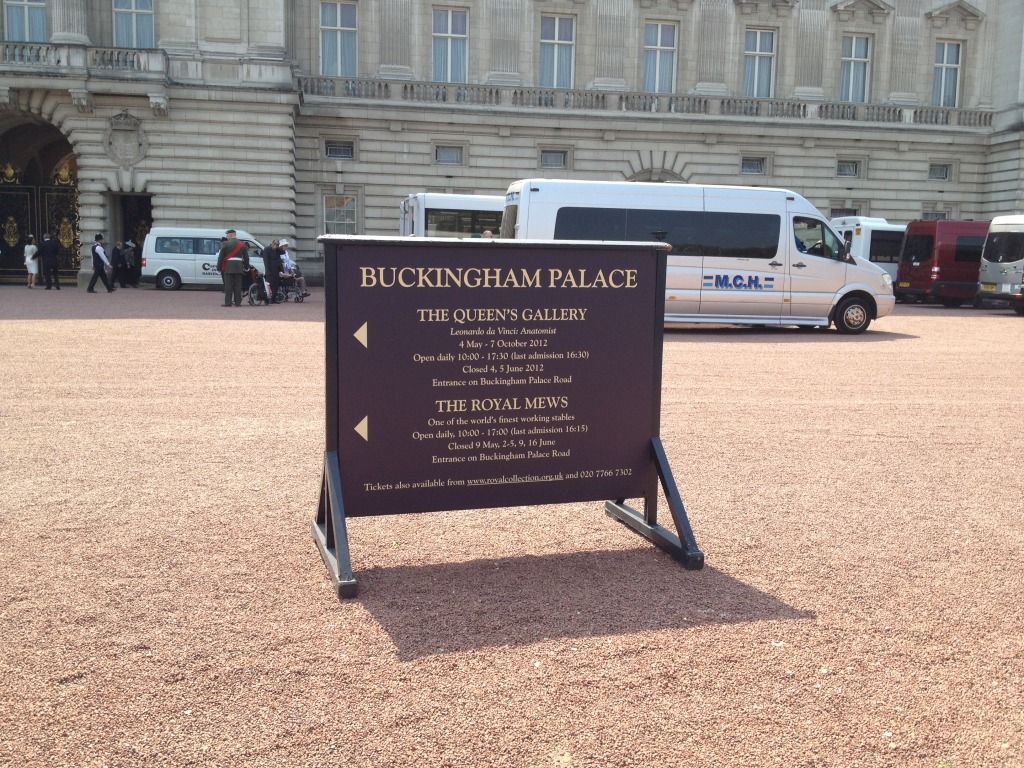 We stopped off at Buckingham Palace to have tea with the queen. We weren't allowed to take pictures, but she sends her love.
St. James Park with Big Ben peeking through in the back.
Walking down The Mall made me realize just how small Central London really is. Even though it was insanely hot that day, I didn't see the point in taking the tube to Trafalgar Square so we walked instead, which took maybe 15 minutes (probably would've been less if it wasn't 250F outside). By the way, the street isn't usually barricaded like that. It was for the Queen's Jubilee I'm pretty sure.
At the end of The Mall is the this thing called the Admiralty Arch. It was commissioned by King Edward VII for his dear old mummy, Queen Victoria. I think it's just offices in there, but I'm not entirely sure. And for those that are curious, I did not find the "nose." Just through those arches is Trafalgar Square.
In all honesty, all I can think of when I look at this picture was the immense heat I felt that day.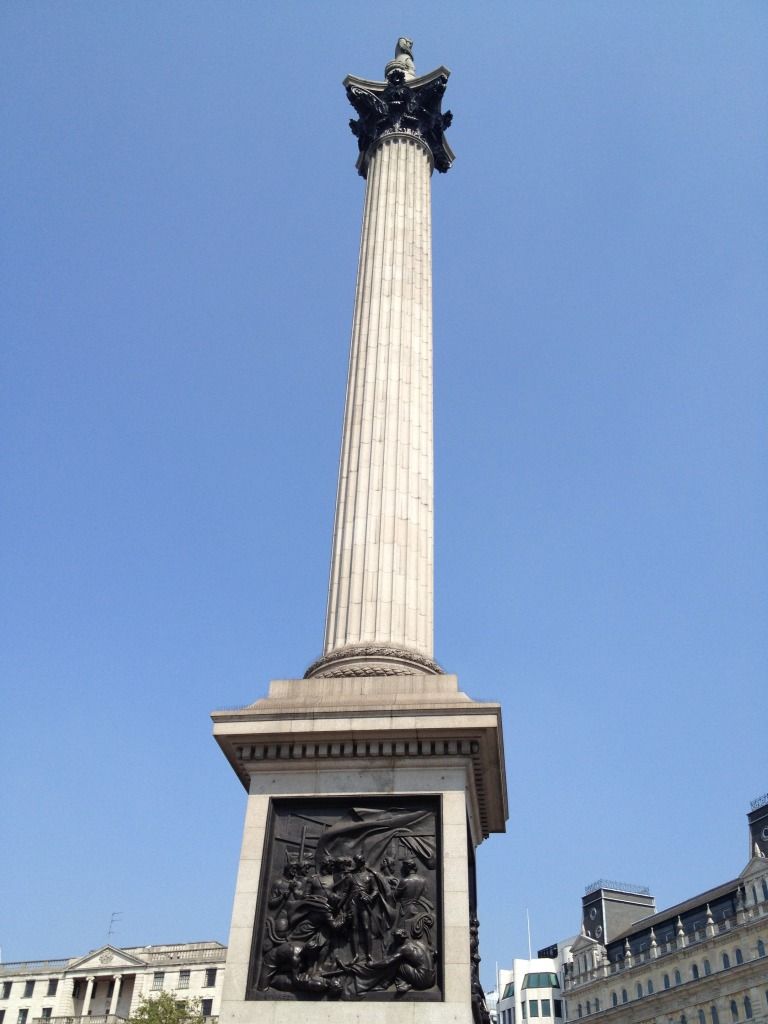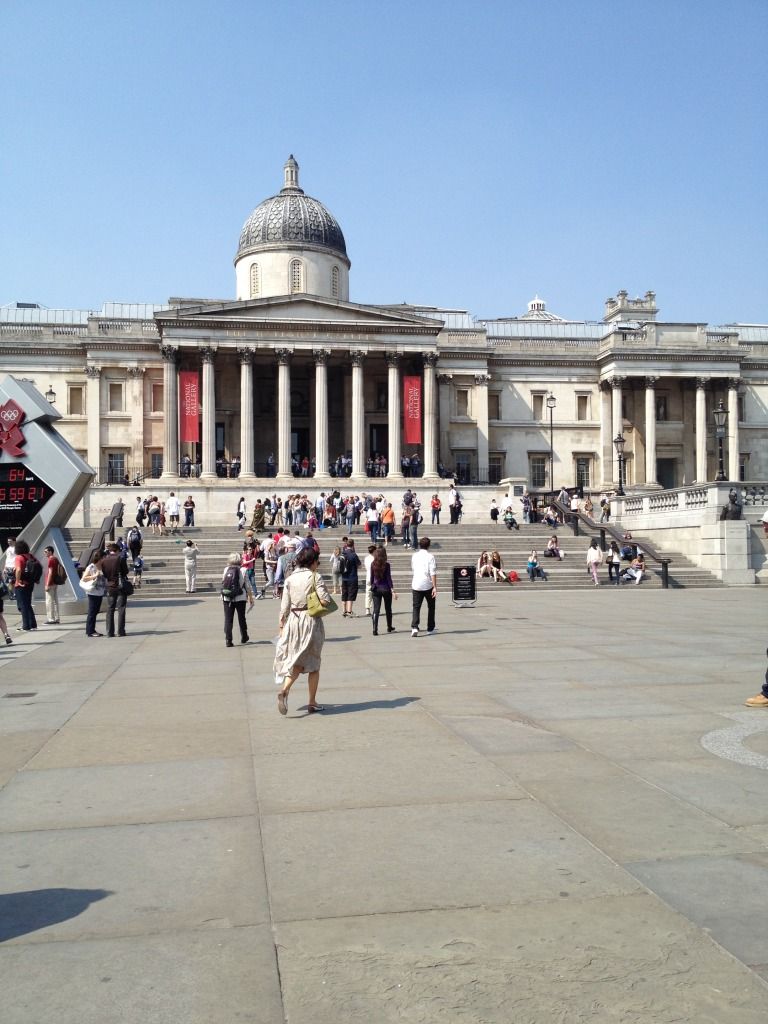 The National Gallery. I went inside to look for the Van Eyck collection, got lost and didn't find it. I thought it wasn't there anymore only to find out days later that it was -__- So upsets.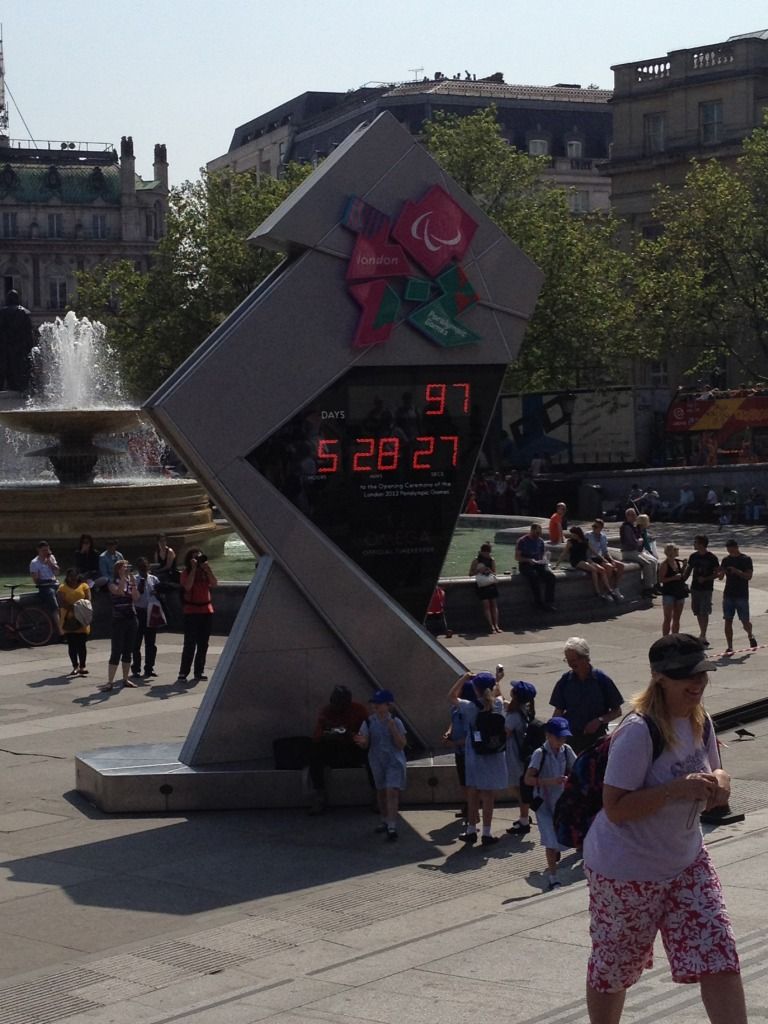 The countdown to the Olympics.
This shot is from the National Gallery terrace looking down Whitehall. See what I mean by London being really small? Um hi Big Ben, didn't know you were just down the street... Well actually I did, but I'm always suprised at just how close everything is. I didn't get to go to Tate Modern the last time I was there so I made sure to make a stop. If my memory serves me right, you weren't really allowed to take pictures inside... I think. So here's some shots from one of the terraces overlooking the Thames.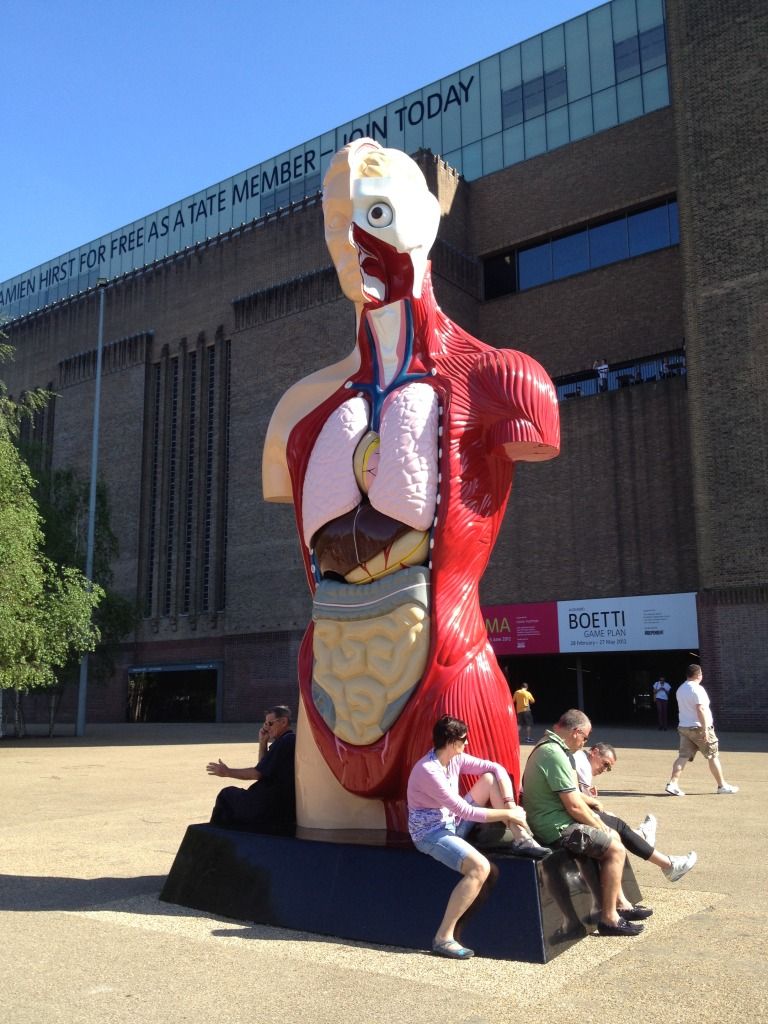 Yes I know, I'm a stellar photographer...
Supes sketchy.
My parents took us to the new Stratford mall that connected to the Olympic Stadium and holy cow was that place huge. Way too many people though.
That's the Olympic Village. The reason for the awkward shot was because my mom didn't tell me until we were about halfway up the parking structure and that was the best shot I could take haha.
The Olympic Stadium. I kept hearing that you had to go through the mall to get to the Olympic Stadium. If that's true, then I defo would not have wanted to go shopping during that time. Would've been complete madness!
Men in Black 3 came out while we were there and my dad wanted to take us the "cinema" with the cool VIP seats. Here's me and my friend looking absolutely fab in our 3D glasses.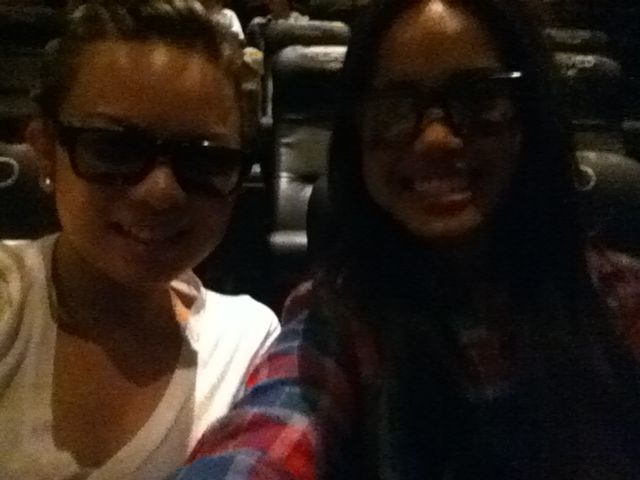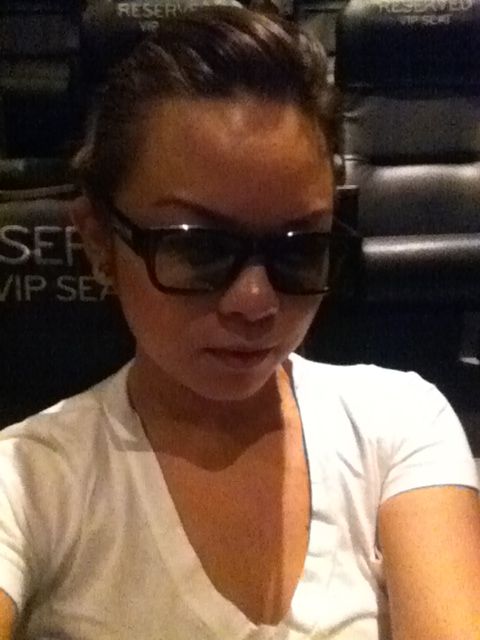 This one is called the "Vicky B."
My partner in crime. HOMGZ mushy peas!!
Here's some Alexander McQueen scarves that I saw at Liberty.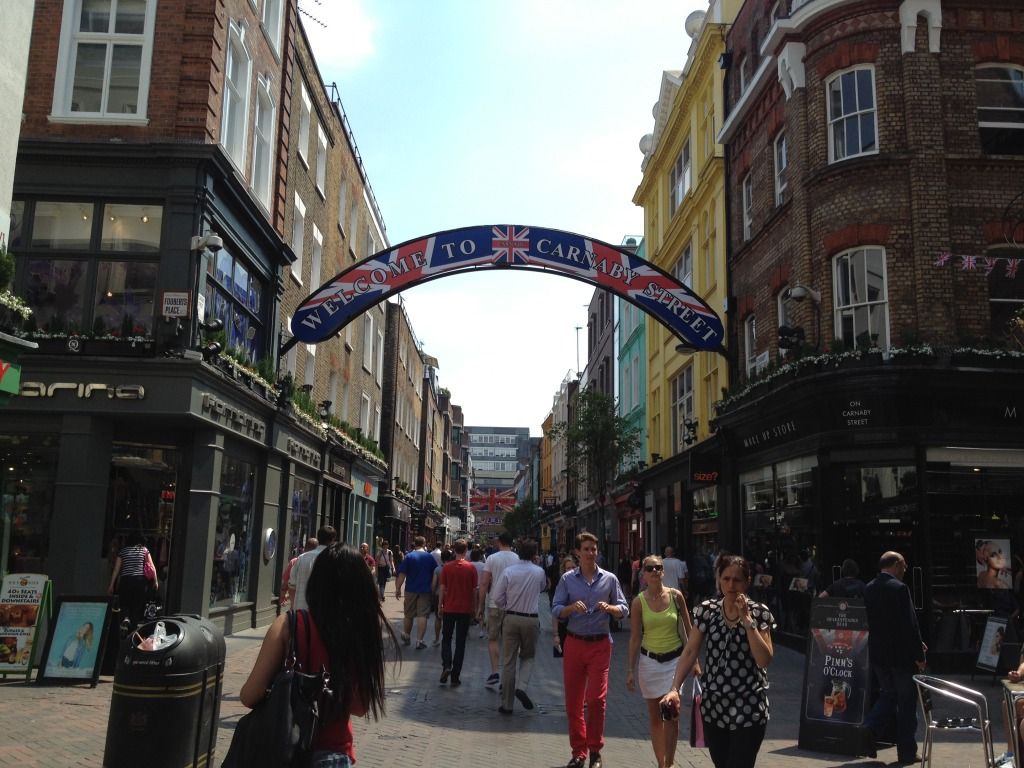 Carnaby Street on some other random day.
We visited Covent Garden frequently and everytime we went I was never hungry enough to go to Hola Paella. However on our last day, I made sure to at least try some. I haven't had too many paellas in my lifetime, but this one was really good.
It was one of those days... While waiting for my mom, my friend and I decided to plop down on the grass at Marble Arch and read our books.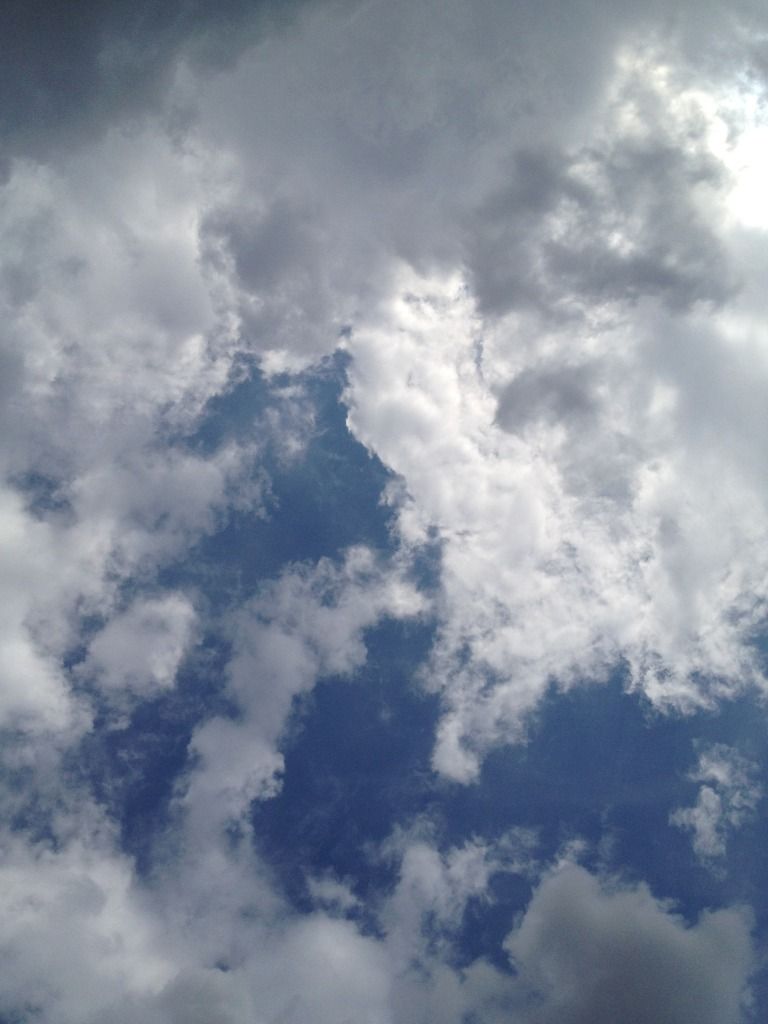 This was the moment I realized just how big the world around me was. After chilling out in the grass, we headed to Hyde Park to meet up with my mom's coworkers for their annual "Olympics." It rained.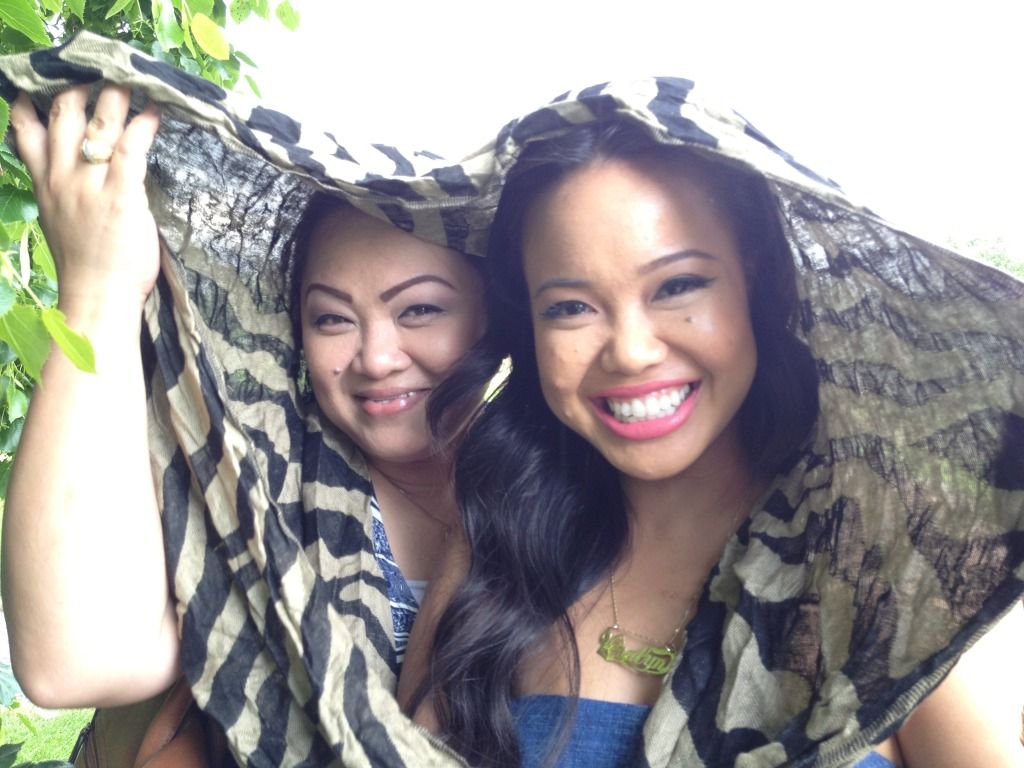 There was an area fenced off at Hyde Park and there was a stage and everything. I then proceeded to tell everyone that I was headlining a concert at the park for the Queen's Jubilee.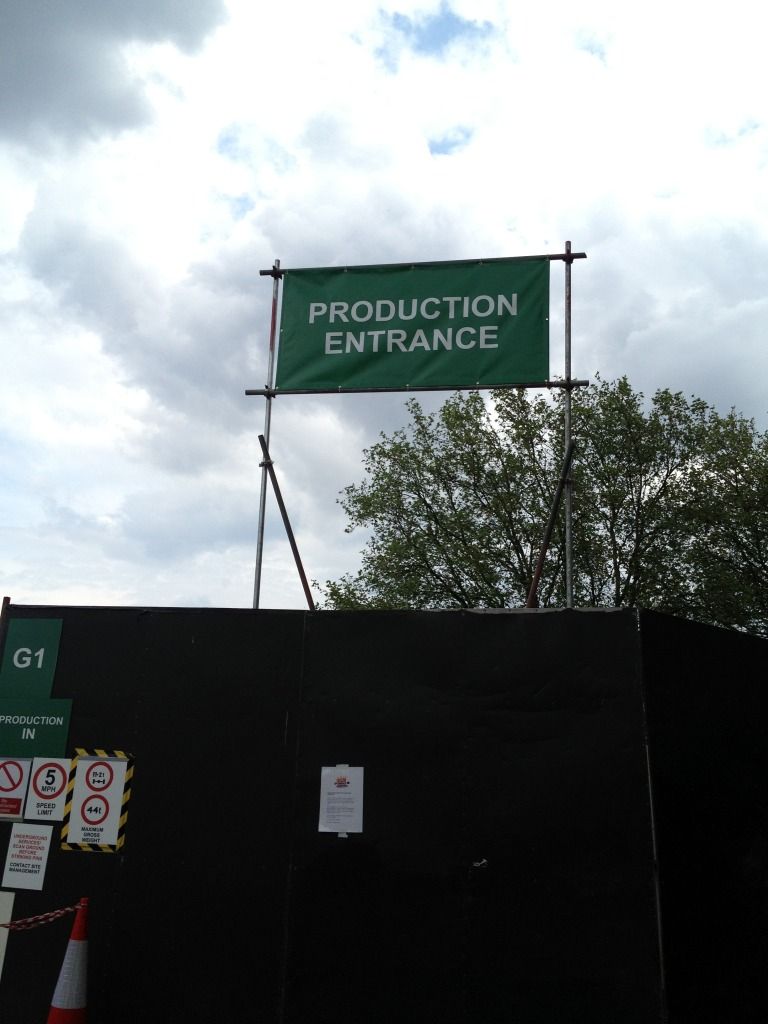 Sorry guys, can't go through here unless you have the proper credentials. So while it rained, we stood underneath some trees/foliage. Then I saw this little bugger.
I told my friend to walk around and pretend that she was a Kardashian.
Care for some tea?
High five if you get why I took this picture. (Hint: ya it's Doctor Who related. Thought you knew me better than that)
Sorry Tita Anne, but Manong Prezel might have you beat.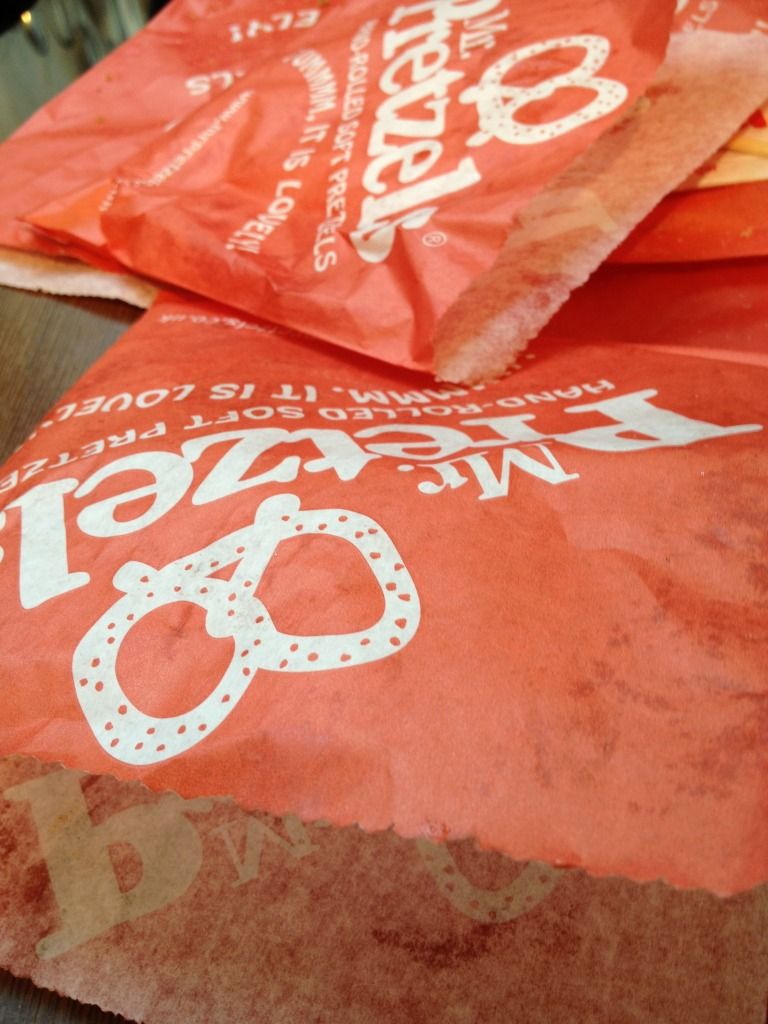 Mmm,
boner
doner wrap.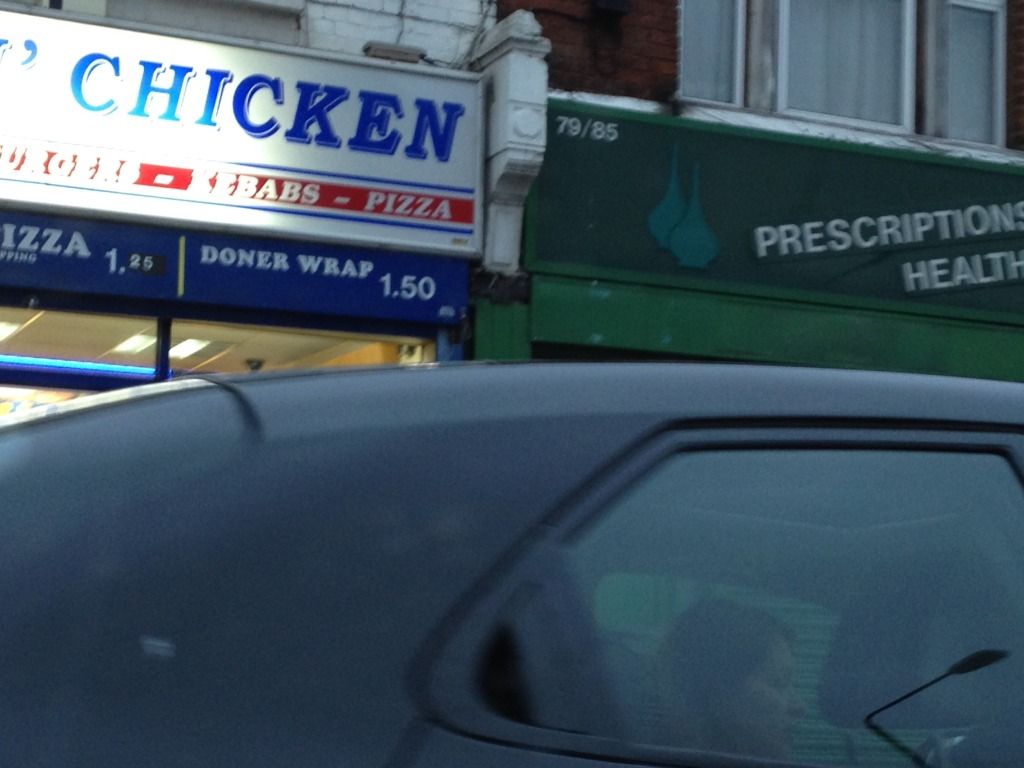 If you're not already aware (because you're not following my crazy ass on Twitter), I'm a huge soccer/football fan. Prior to going to London, I found out that England was going to play Belgium at Wembley for a friendly while I was there. Tickets aren't cheap but I desperately wanted to go so I begged my parents to go with me and offered to pay for everyone's tickets. I had a blast and hope to go to more in the future. England won 1-0 that day I think.
Oblig ticket photo.
The walk to Wembley.
Awesome view from out seats.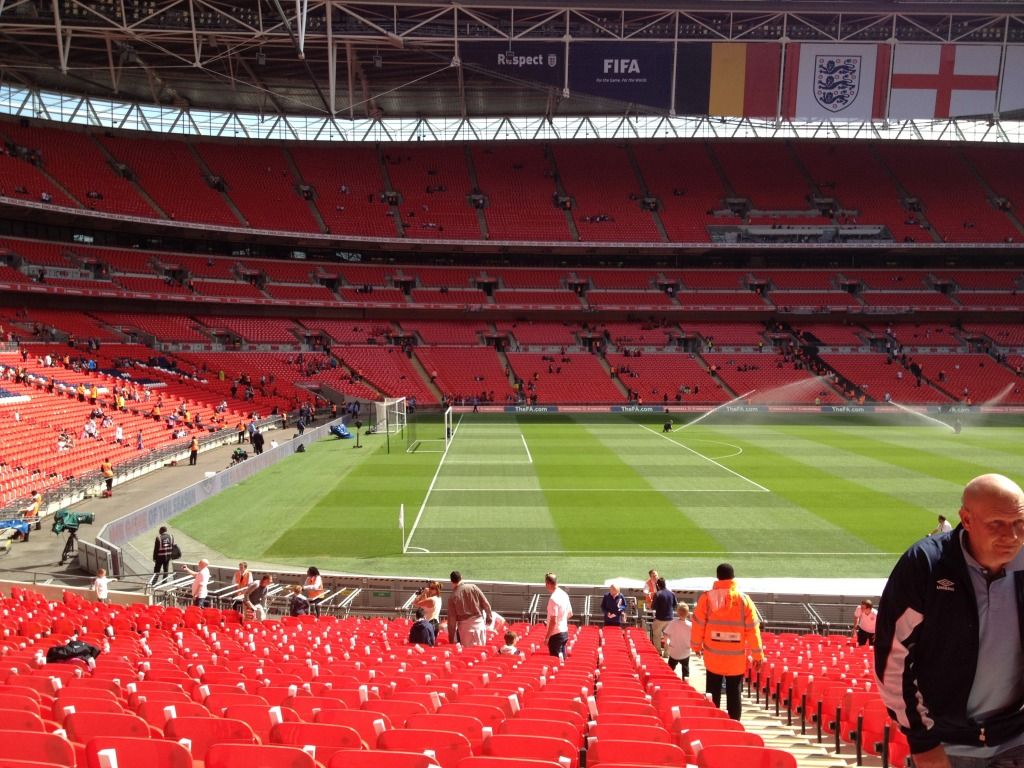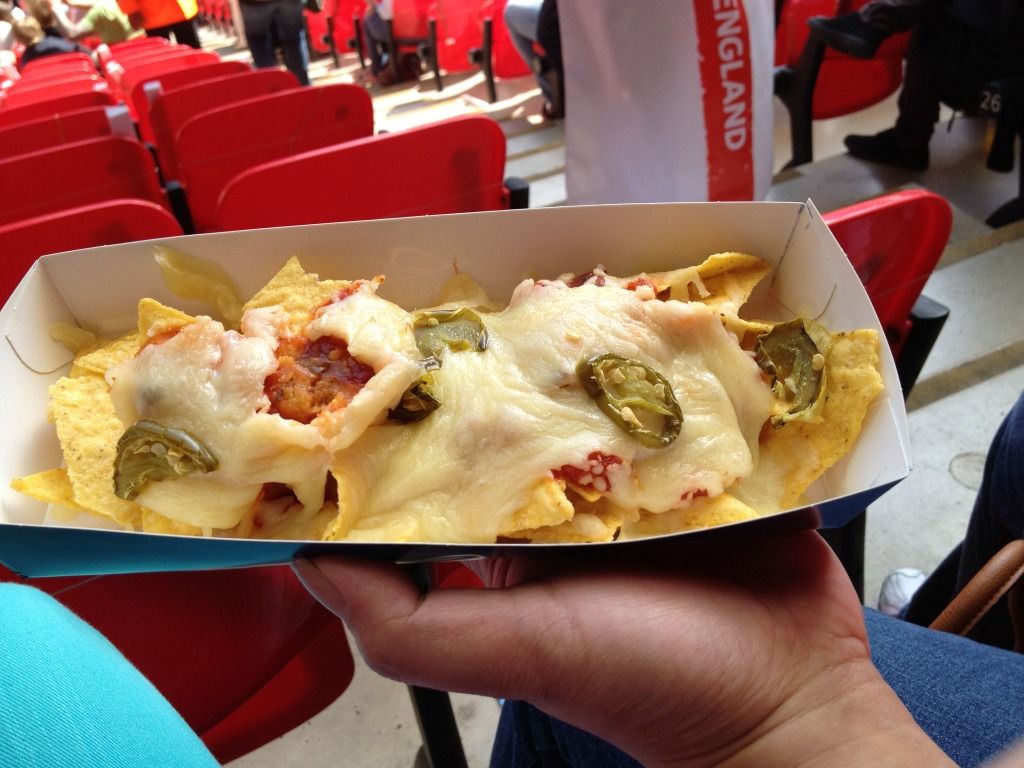 This was their version of nachos... Bless.
I think those are most of the pictures I took. Sorry if ended so abruptly. Like I said, I wasn't into taking too many pictures this time around. Plus, I didn't have a decent camera with me.
Nicole x