Hiya! I think I said I would do a review/swatch of this blush palette so here I am. I believe there are actually four different palettes out and after looking at all of them, I decided I wanted to get just one of them simply because I do have enough blushes to last me 20 years.
Anyway, here's the palette and swatches: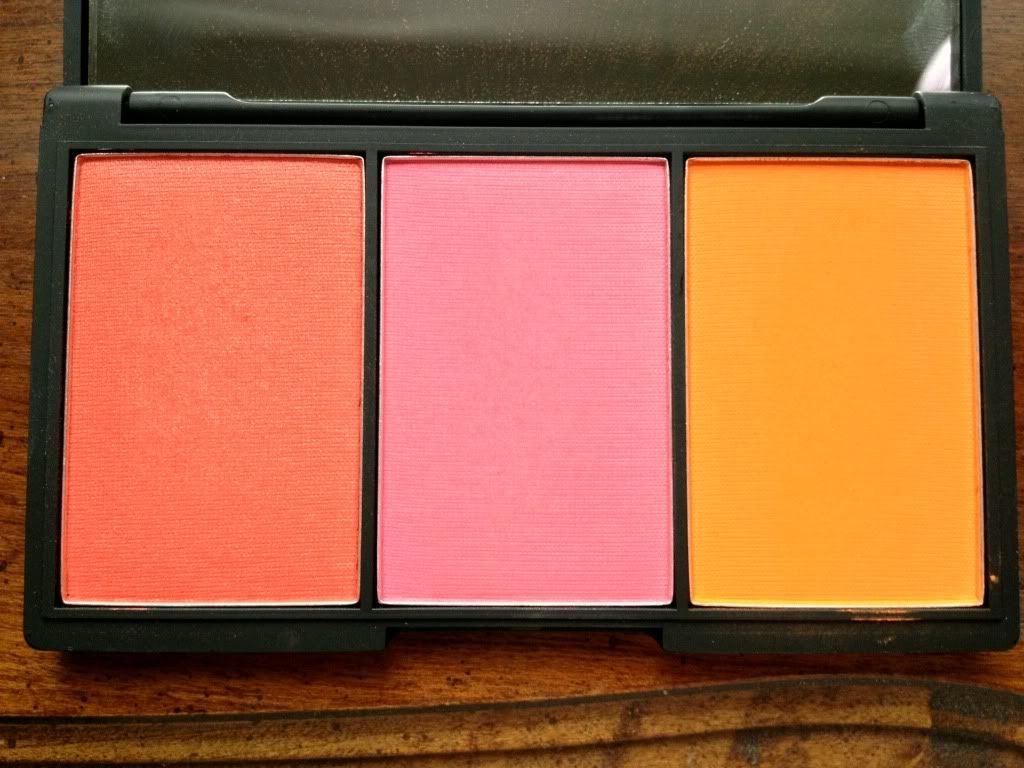 From L-R: Lantern, Squash, P Pie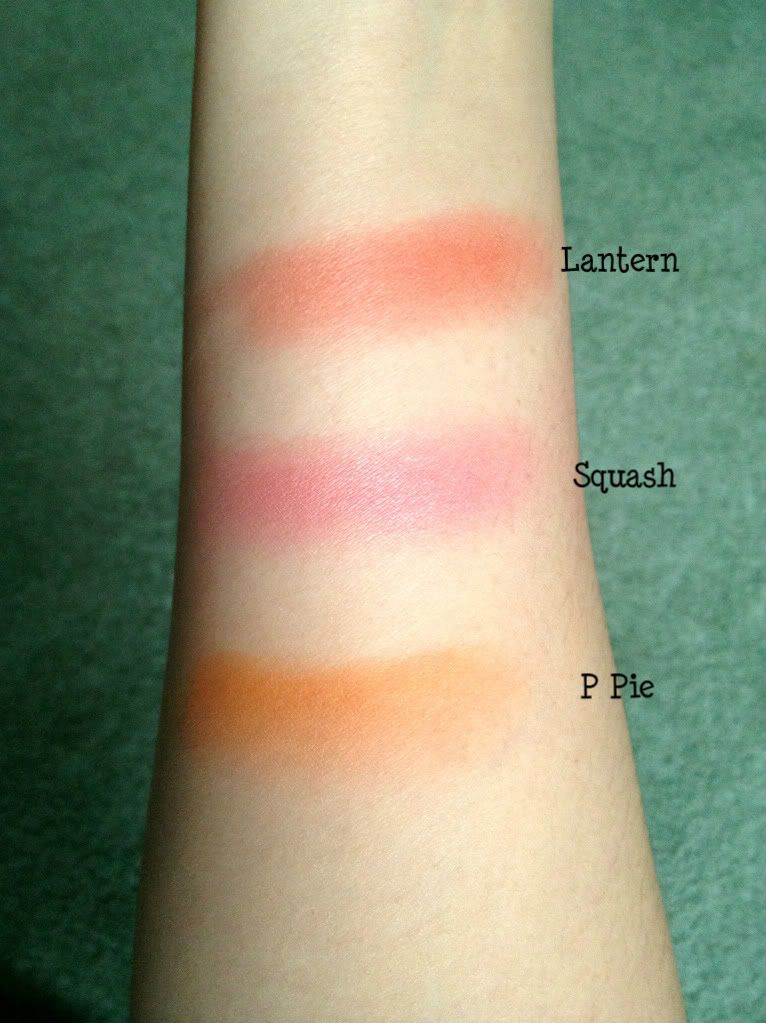 Seeing the shade P Pie alone was enough to convince me that I needed this in my life. I don't have high expectations when it comes to drugstore brand blushers, but this palette completely took me by surprise. They are SO pigmented. Even when I use a stippling/duo fiber brush to apply this, it still picks up a whole lot of product. This palette is going to last me FOREVER! Definitely worth the money if you can get your hands on some. I guess in a way I shouldn't be so surprised since Sleek usually come out with quality products.
My apologies to my American friends though, as they are not available in stores here. They're not even available on the Sleek website, which I think is really stupid! However, I've a feeling that they will be sooner or later because I believe they are in high demand. Also, I read somewhere that they will be a part of Sleek's permanent product line by the end of this year :) I've seen a few on Ebay though so your best bet is to start there. I feel a little bad for talking about a product that isn't even widely available to some people, but I think you guys deserve to know about this!
I've been using this everyday since I got. I usually like mixing P Pie with one of the other ones. I believe Sleek has come out with a total of 4 blush palettes and although I don't care to own the others, I've asked my mom if she can find one of the other ones for me (Sugar and Pink Spirit in particular). I'll definitely share with you guys if I do end up getting another :)
Besos x x
Nicole
UPDATE April 5, 2012
So as of I don't know when, these bad boys are now available on the Sleek website for $15.99 each. Get 'em while they're hot!