Holy cow, when was the last I did a FOTD post?? Well it doesn't matter I guess because there's one today! Today's look is a toned down version of the Viva Glam Gaga look, pictured below.
I've toned down the look by a few notches so that I didn't look like a ghost when I showed up for work. And I also opted to put on darker brows because I would look like a crazy person had I not done so. This is SO easy to do. I didn't use the same lipstick/lipglass because I don't own them, although I have been obsessed with the Viva Glam Gaga lipsticks forever. I just opted for a light pink No. 7 gloss instead.
Here's the finished look!
And a close up of the eye... it's so simpo!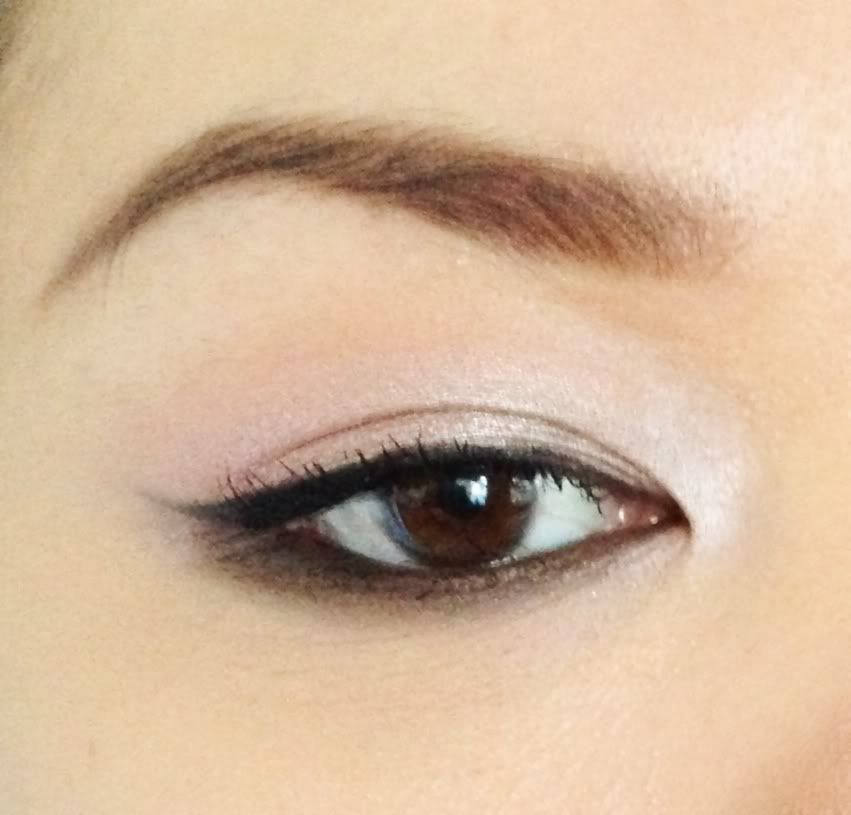 Product List (the Storm palette eyeshadows do NOT have names so I will describe them instead):
EYES
- MAC Paint Pot in Painterly (primer)
- Urban Decay Naked Palette e/s: Sin (inner half), Smog (bottom waterline), Virgin (inner corner and brow bone)
- Sleek Storm Palette e/s: pink frost (outer half), matte chocolate brown (bottom lash line)
- WnW Greed Palette e/s: matte peach (above the crease)
- Sleek Ink Pot black gel liner
- Bourjois Volume Fast & Perfect in Starting Black
FACE
- MAC Studio Fix Fluid Foundation in NC20
- MAC Mineralize Skinfinish Natural in Medium Plus
- MAC Powder Blush in Style
LIPS
- No. 7 Lipgloss in Marshmallow
And that's basically it folks! Really easy right? I've been really good this week with waking up earlier so I can actually do more with my make-up. The past couple of days though I didn't have time in the morning to take pictures and stuff before I headed off to work. I'll see you guys again tomorrow for Friday's FOTD.
Besos x x
Nicole
Pin It