Okay I swear, I'm done with this look. My obsession is now finished as I have finally gotten around to doing the look in its entirety.
So without further ado, I present to you the finished product: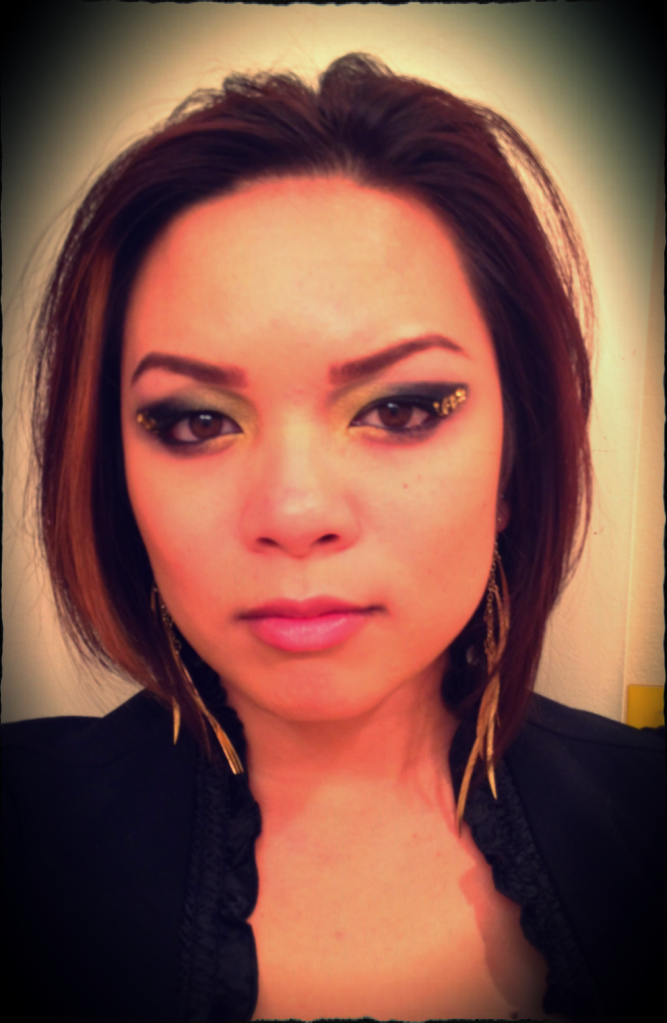 Taken with my iPhone. Thanks Pixlromatic for the hipster effects.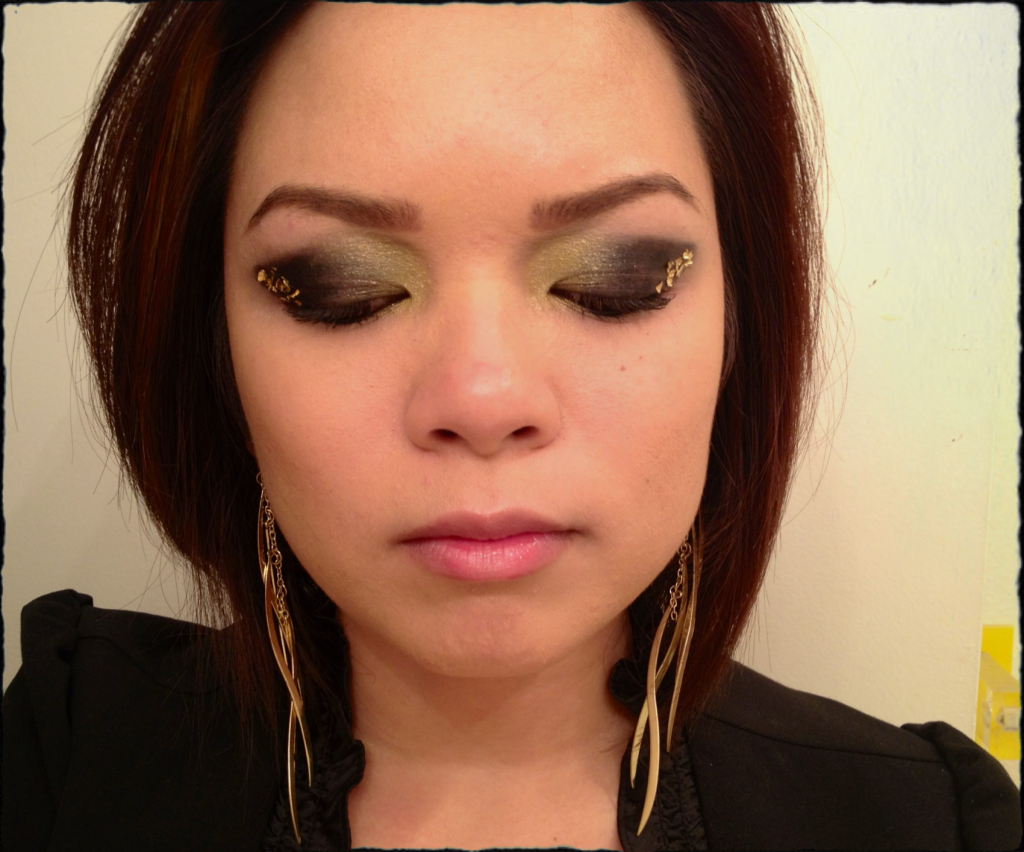 High five for taking pictures in the bathroom!
Product List (Not comprehensive, just listing the "important" stuff)
EYES:
- Urban Decay Primer Potion (also used as adhesive for the gold leaf)
- Sleek Kajal Liner in Nocturnal (based for black e/s)
- Random WnW black e/s
- Heavenly Natural e/s Courage
- Shiro Cosmetics e/s Pikachu
- Maybelline Unstoppable eyeliner
- Loreal Double Extend mascara
- Gold leaf flakes (bought mine from Amazon.com)

FACE:
- NARS Bronzer in Laguna

LIPS:
- No.7 Lipgloss in Marshmallow

Hope you liked it!

Besos x x
Nicole


Pin It